Welcome Book
Welcome and thank you for choosing Paragon Corporate Housing as your home away from home. Enjoy your stay and please let us know if you need anything.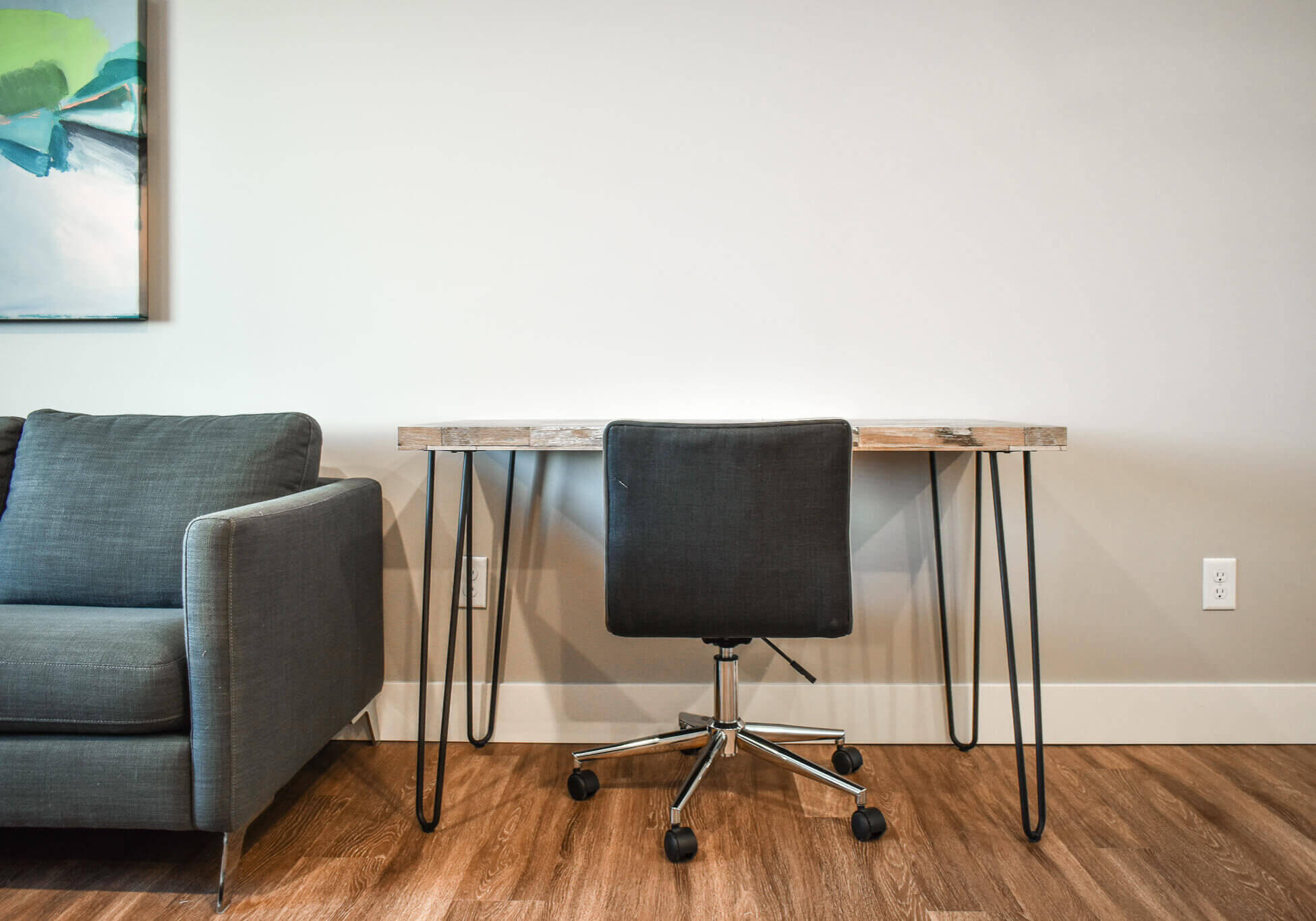 Contact Guest Services for Assistance
Maintenance service repairs and emergencies
Utility problems
Departure date changes and extensions
Billing questions and receipts
Energy Conservation
Paragon Corporate Housing is proud to take an active role in being Energy Aware. We make an effort to keep our pricing as low as possible while striving to conserve our energy resources. Together we can reduce, reuse, and recycle to better our environment. Read on for Energy Saving Tips you can implement during your stay and help promote our green initiatives.
Save water by washing full loads or adjusting the water levels to medium or small. Use "cool" or "cold" settings whenever possible and dry clothes in 30-minute increments to avoid over-drying.
Limit the amount of pre-rinsing before loading the dishwasher. Always do full loads and use the "short wash" cycle on your dishwasher. Turn off the "heat dry" option as air drying takes a little longer, but saves energy.
Turn off water while brushing teeth or shaving and limit your time in the shower. Keep in mind that a moderately filled tub uses less water than a short shower.
Other than leaving on one small light for security, please turn off lights before leaving. Set the thermostat to energy saving temperatures. Maintain the drapes and blinds in your apartment closed as this will help keep the heat out in the summer and the heat in during the winter.
Let Mother Nature light your home, sunlight can be brighter than a multitude of light bulbs and it is free of cost. Use a microwave or toaster to cook small portions of food and a conventional oven or stove-top for larger items. To save on power costs and increase the life of electronics, turn off TVs, DVD players, cable boxes, and computers during long periods of non-use.
Rental Policies and Procedures
All apartments are non-smoking, including patios and balconies. Please only smoke in designated areas per community requirements as most locations are entirely smoke free. Apartments exhibiting smoke odors will be subject to additional charges at departure.
Please inspect your apartment upon arrival and notify us of any problems as soon as possible. Our team will contact you after arrival to ensure you are satisfied with your apartment. We are dedicated to your comfort during your stay.
Please check your signed Lease Agreement and Terms for your notice requirement. You are required to give a written Notice to Vacate prior to your departure date and may be responsible for rent through the end of your lease and/or specific notice period.
Please vacate your apartment by 11:00 a.m. on your departure date. Late departures will incur additional charges. We will email your departure instructions once your departure is confirmed. If you have not received departure instructions, please contact Guest Services.
Place all dirty dishes in the dishwasher and start the dishwasher.
Remove all trash from the apartment and take to the garbage receptacle.
Remove all personal belongings. Paragon Corporate Housing cannot assume responsibility for items left behind.
Turn off all lights.
Turn heat down to 65° degrees or AC to 75° degrees.
Leave the apartment neat, orderly, and in similar condition it was delivered to you upon check-in. A $45/hour cleaning fee will be assessed for any excessive cleaning required.
Lock apartment door and place one front door key in the lockbox. Leave additional keys, fobs, and passes on the coffee table.
You are not considered checked-out until all keys have been returned. You will be charged $100 for each apartment and mailbox key not returned and $200 for each recreation key, fob, or pass not returned.
If your reservation includes housekeeping:
Service is conducted from 8:00 a.m. to 5:00 p.m. bi-weekly (every other week) on the day of the week indicated in your arrival instructions.
Service includes linens replaced, carpets vacuumed, tubs, sinks, and toilets cleaned, furniture dusted, and kitchen and bathroom floors cleaned.
Dishes are the guest's responsibility.
Remove personal belongings from countertops, beds, floors, etc. on your scheduled housekeeping day. Paragon staff will not move guest's electronic property such as phones, computers, tablets, etc. If electronics are left in an area normally serviced, such as a bed, then the linens will not be replaced and/or that area will be not cleaned.
If you have a pet, note that your apartment will only be cleaned if the pet is kenneled.
Housekeeping days are subject to change without notice.
Basic cable and wireless internet are provided. The cable channel guide and wifi network name and password are located on your coffee table. If you experience television, cable, or internet issues, please follow the troubleshooting tips below or contact Guest Services for assistance.
Television and Cable Troubleshooting:
Verify the cable box and TV are on.
Verify the TV is on the correct input, usually HDMI1. If you are still unsure of the correct input this can be verified by looking on the back of the TV and seeing which input the HDMI cable runs into.
If the above steps are correct and you still have no image on the screen, try unplugging the power from the cable box for 10 seconds, plug back in, and allow system to reboot.
Internet Troubleshooting:
Most internet issues can be resolved by rebooting the modem and router. Rebooting can be achieved by unplugging the power from the back of each device for 10 seconds. If you are unsure which devices the modem and router are, simply unplug the power strip from the wall that all the devices are plugged into for 10 seconds, plug back in, and allow everything to reboot.
Please be mindful of the volume level of stereo equipment, radios, televisions, and musical instruments before 10:00 a.m. and after 8:00 p.m., or any other time which may disrupt your neighbors. We ask that you not disturb, annoy, endanger, or interfere with the quiet enjoyment of any of the other residents in the community.
If a fitness room is available, equipment must be used at your own risk and Paragon assumes no responsibility for injury. Fitness center hours are posted on or next to the entrance doors. Fitness center keys or fobs will be included with your apartment keys.
If a pool or spa is available, check signs for hours of use as well as rules and regulations while using the facilities. Pool keys or fobs will be included with your apartment keys. The pool or spa must be used at your own risk and Paragon assumes no responsibility for injury.
Your arrival instructions provide your mailbox number and location. The leasing office will accept your packages or offer package delivery options through a locker program. Please check with Guest Services if you expect a package and have not received delivery or locker access code information.
Housekeeping will remove trash from the small receptacles in your apartment during each housekeeping visit. All other times, please dispose of your trash in dumpsters located throughout the property, trash chutes located in the hallway of your building, or utilize valet trash services if offered by the property. If you cannot locate the garbage receptacle, please contact Guest Services.
Your arrival instructions include parking information for your apartment. Please contact Guest Services for additional parking.
Park only in your assigned space. Unauthorized vehicles parked in reserved spaces will be towed at owner's expense.
Please inform visitors of parking policies. Visitors may only park in visitor parking area and guests are responsible for their visitor's actions.
Only one vehicle per parking space. Parking over the line causes two spaces to be unnecessarily occupied, so please be courteous.
Guest is responsible for any expense of damage to the pavement due to dripping oil or gasoline from vehicles.
Automotive repairs or vehicle washing is not allowed on the property without permission from property management.
Personal vehicles such as boats, trailers, campers, jet skis, etc. are not allowed to be parked on the property.
Inoperable vehicles, unauthorized vehicles, vehicles with expired tags, flat tires, etc. or vehicles parked in reserved spaces, fire lanes, or other parking zones may be immediately towed at the owners' risk and expense.
Paragon is not responsible for towing charges or damages to your vehicle.
Paragon makes no representation or warranties that the building or apartment community is secure from theft or any other criminal activity perpetuated by any occupant or others.
Please become "comfortably acquainted" with your new living environment. When securing your apartment, check to see that all entry doors, sliding glass doors, and windows are locked. If any of these devices are inoperable, please contact Paragon immediately. Make sure to verify who is knocking on your door prior to letting anyone in. Never travel with or leave large amounts of jewelry or cash in your apartment. When on the property, be observant and aware of the people around you and your surroundings. Always lock your vehicle and never leave valuables in your vehicle. If you have an emergency, call 911.
Use only dishwasher detergent and not ordinary dish liquid soap. Scrape off any excess food from dishes before placing them in the dishwasher. Make sure dishes are dishwasher safe and place glassware in the top rack. Place silverware in the silverware rack, stack plates in the bottom of the dishwasher, and make sure not to block the water sprayer. Place dish detergent designed for dishwasher use in the soap dispenser and add rinse agent to prevent water spots if your dishwasher has that functionality. Close the door and choose your cycle.
Make sure any glass, plastic containers, and plastic wrap are labeled microwave safe. Do not use metal containers or foil in the microwave as this can cause a fire.
Garbage disposals are a great way to keep smells out of your trash receptacles. Do not put any potato peels, bones, eggshells, coffee grounds, and fibrous or starchy items in the disposal. Avoid placing trash down the disposal. Running cold water while the disposal is turned on helps the waste go down easier. Running hot water can allow fats to melt and re-solidify creating a blockage in the drain. Disposing of citrus rinds helps freshen the disposal and leaves a pleasant smell.
Please make sure to flush only toilet paper. Do not flush paper towels, feminine products, or other items as it will cause a blockage which may lead to an overflow.
When showering, keep your shower curtain liner inside of the bathtub to prevent water spills and floor water damage. Do not fill the bathtub above the overflow indicator. If water spills on the floor, please dry immediately with a towel.
At check-out, turn the heat down to 65° degrees or AC setting to 75° degrees. During colder months, please do not turn off or set the heat under 55° degrees as this may cause the pipes in your apartment to freeze. Keep your thermostat on the "auto" setting and not the "on" setting when in use. The "on" setting runs only the fan continuously and will not automatically shut-off.
Do not block or cover any heating vents.
Whenever possible, maintain a temperature between 62° and 72° degrees Fahrenheit in your apartment.
In damp, humid, or rainy weather, keep windows and doors closed.
Clean and dust your apartment on a regular basis. Use environmentally safe household cleaners. Regularly vacuum and mop floors.
Periodically, clean and dry the walls and floor around the sink, bathtub, shower, toilet, windows, and patio doors using a common household disinfectant cleaner. Wipe down and dry areas where moisture accumulates such as countertops, windows, and windowsills.
Use the bathroom fan when bathing or showering and run the fan until all excess moisture has clearly vanished from the bathroom.
Use the exhaust fan above your stove when cooking or using the dishwasher. Run the fan until all moisture has been removed.
Do not overfill closets or storage areas as overcrowding restricts airflow.
Leaks or water damage
Malfunctions with the heating or air system
Windows or doors that do not open or close properly
Musty or moldy odors
Pest infestations
Gas odors or leaks
We hope you enjoy your time with us and look forward to accommodating your next temporary housing stay.