How To Make Informed Decisions When Selecting Alternative Housing Accommodations For Your Employees
MAY 18, 2023 – RICHLAND, WASHINGTON
Article by James Higgins, Revalant Consulting and Recruiting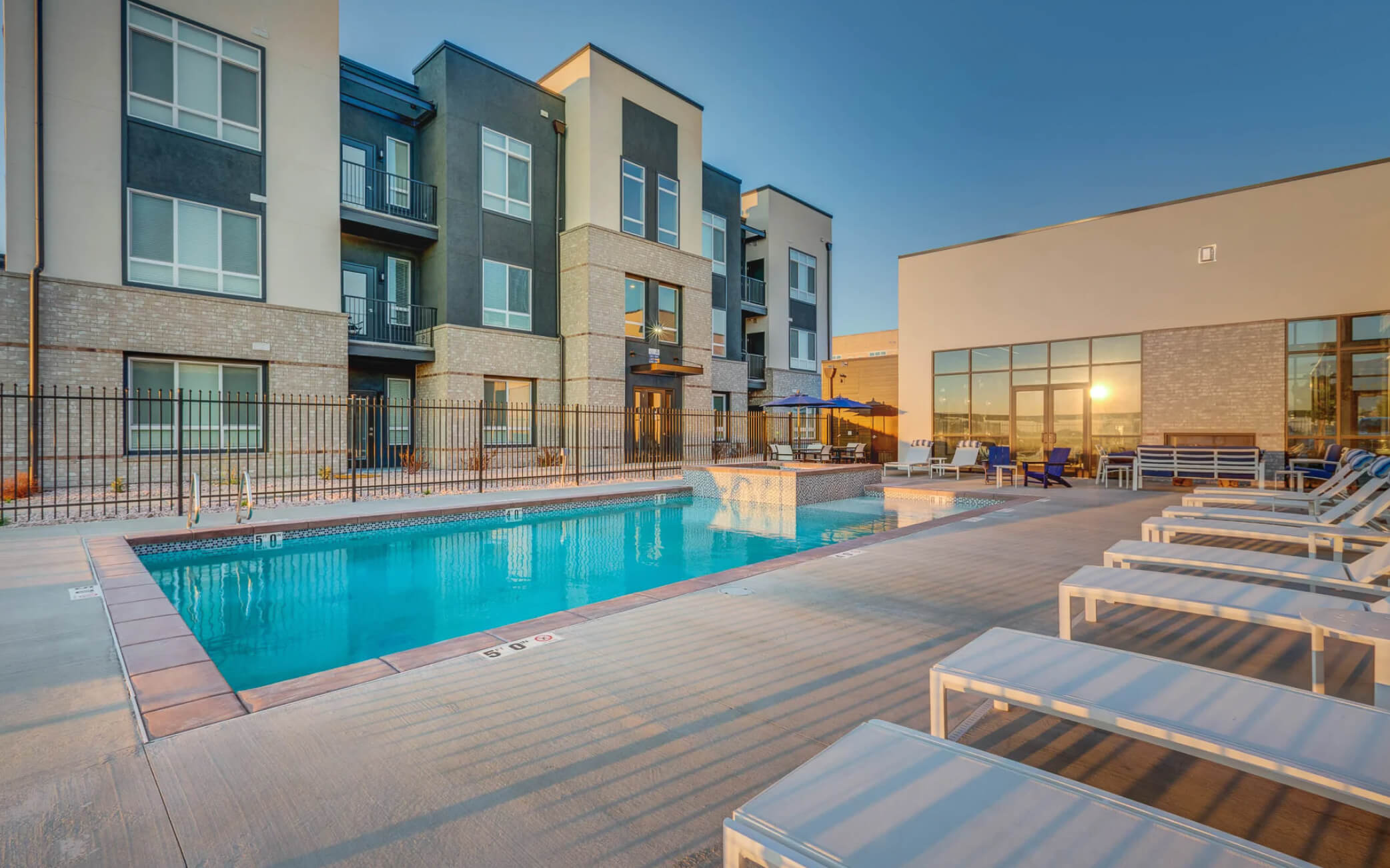 What really is the best decision?
There are furnished apartments and alternative housing accommodations all over the world with various providers and hosts that have different levels of experience. How do you vet these choices and ensure you are using a professional housing company? There is an association that specializes in corporate travel with common standards and expertise that supports this entire industry and with their public-facing directory. That's a great place to begin.
The Corporate Housing Providers Association (CHPA) is a network of professionally managed companies that offer fully furnished apartments for business travelers, relocating employees, and individuals in need of temporary housing. This whitepaper highlights how CHPA providers may deliver advantages over other alternative furnished apartment services and explores lump sum options for relocation.
CHPA vs. Other Alternative Housing Accommodations
For the past decade, alternative housing accommodations have been trending over traditional hotels, becoming the new "go-to option" for many travelers. However, when it comes to qualified and consistent furnished housing, experiences can vary greatly.
CHPA providers focus on consistent service experience and duty of care. A professional organization that focuses solely on corporate housing, this association provides industry standards and works closely with the business community. CHPA housing is curated by professionals, vetted to be convenient, emphasizes customer service and is located in desired neighborhoods. They are typically located near major business centers, public transportation, and other amenities.
Conversely, some alternative housing accommodations are based on a peer-to-peer platform that lack control measures and consistent standards. Unregulated planforms allow individuals to rent out their homes, apartments, or spare rooms without common measures including safety, security, policy, and terms. Accommodations can be selected inconsistently, sometimes located in residential neighborhoods not suitable for all travelers.
When selecting a peer-to-peer platform, consider the quality and accuracy of the listing. The fear that the actual condition of the apartment may not match the description or photos provided in the listing is a real concern. If this happens, what is your recourse when have already agreed to terms or arrived at the property and identified an issue?
Weigh these other risks when selecting a non-professionally managed alternative housing accommodation provider:
Safety and Security: Has the host taken adequate security measures? If not, these are risks to consider.
Term and Payment: Always get the details before payment. Most platforms require immediate payment when securing the apartment with very restrictive cancellation policies, posing a financial risk.
Cleaning and Maintenance: Ask for cleaning and maintenance standards as some hosts may not adequately clean or maintain the apartment.
Legal and Regulatory Issues: In some cities or countries, short-term rentals are not allowed or require specific permits or licenses. Guests may face legal or regulatory issues and not even know that they are out of compliance with local laws.
It is important for employers to remember these factors when booking alternative housing accommodations for their employees, but what if the employee is booking accommodations for themselves? Keep the following in mind if you are considering a lump sum relocation option.
Is Lum Sum the Option?
When companies consider offering a lump sum option to employees for temporary housing, there is the immediate thought of cost savings for both the employer and employee. This is an area in which savings may be realized, unlike other parts of the relocation process. It is important, however, to carefully consider the potential downsides before deciding. Consider the quality, consistency, and experience of both the host and the property. An employee left to choose and book their own accommodations may select a location or property that is not suitable for both the employee and employer.
When contemplating a lump sum policy for employee housing, consider these possibilities:
Higher Costs: With a lump sum policy, employees may have to pay for their housing costs out of pocket, which could be higher than if the employer had negotiated a group rate or discount with a hotel or rental property.
Limited Options: The lump sum policy may not cover all housing options, leaving employees with limited choices that may not meet their needs or preferences.
Lack of Support: Without the support of a relocation or travel specialist, employees may not have access to information about the local housing market, which could lead to poor decision-making or inadequate housing options.
Inadequate Insurance Coverage: The Lump sum policy may not provide adequate insurance coverage for the employee's personal belongings or liability, leaving them vulnerable for financial losses in case of theft or damage.
Compliance Issues: If the lump sum policy does not comply with local laws and regulations, employees could face legal or financial penalties, as well as potential risks for their safety and security.
Overall, a lump sum policy for employee housing can be a good option for some travelers or relocating employees, once the risks and potential downsides are carefully considered before deciding. Consulting with a relocation or travel specialist to ensure that the policy meets your needs and preferences, with adequate support throughout the process, may be the best approach.
Conclusion
As discussed in this whitepaper, there are several factors to consider when selecting furnished accommodations for employees including location, security, service, and more. Using a professional company can help remove some of the burden from employers to help ensure their employees have a positive relocation experience. Be informed and cautious when letting employees select their own alternative housing accommodations. These decisions have inherent benefits and risks and should be reviewed thoroughly. Companies should consider exploring providers who are part of the CHPA or select an organization with standards and governance. Gathering information and asking questions upfront ensures you are making the best-informed decision.
---
About James Higgins
James Higgins is the founder of Revalant Consulting and Recruiting. Serving as the Senior Partner, Revalant specializes in corporate housing, residential real estate, and the hospitality industry. As a former Vice President and sales leader at BridgeStreet, Oakwood, and Convene, he has an expertise in having companies act more strategically, reach their maximum potential, achieve significant revenue growth, and deliver market expansion through sales development, branding, marketing, project management, and talent acquisition.
About Revalant Consulting and Recruiting
Revalant Consulting and Recruiting works with organizations to successfully sell into the Fortune 1000, vertical markets, and uncover sales and operational advancement. Members of the Revalant team are experts in millennial workforce integration, business development, lead generation, and project management. With exceptional leadership and unique perspective for developing and driving others to fulfill their potential, Revalant delivers results on both the strategic and tactical level by providing executive leadership and direction, targeting sustainable revenue growth and market expansion. Revalant tailors their approach to the company's specific needs and budget, while isolating key areas for development and creating a plan to implement an execute for success.
About Paragon Corporate Housing
Paragon Corporate Housing proudly serves the Northwestern states of Washington, Oregon, Idaho, and Utah. We offer relocating families and business travelers the perfect alternative to cramped hotels by combining hotel-like amenities with the space, comfort, and privacy of apartment living. We partner with best-in-class CHPA providers to offer our clients custom housing solutions domestically and internationally. Our company was founded with reverence for guests, respect for partners, a commitment to excellence, and a personalized approach to all business dealings. Our name is defined as "a model of excellence" and the Enso in our logo represents the peace and serenity we strive to provide each guest. Our purpose is to make every guest feel special during their extended stay. We achieve this by observing the fundamentals of hospitality: responsiveness, reliability, kindness, and professionalism.